Just as application services are not bound to hardware, neither are applications bound to the data center. Applications are, in fact, more tightly bound to their data. When that data moves, so do the applications. This cause and effect relationship is critical to the future of application delivery because we are on the verge of generating more data than we can move. According to Cisco's "The Zettabyte Era: Trends and Analysis", by 2021 we will generate 60 zettabytes (ZB) of data. Our capacity to move that data, however, remains much lower at 3.3 ZB. The gravity of data will necessarily tether applications to the environment in which that data resides. That environment may be the data center, but it may also be in the cloud.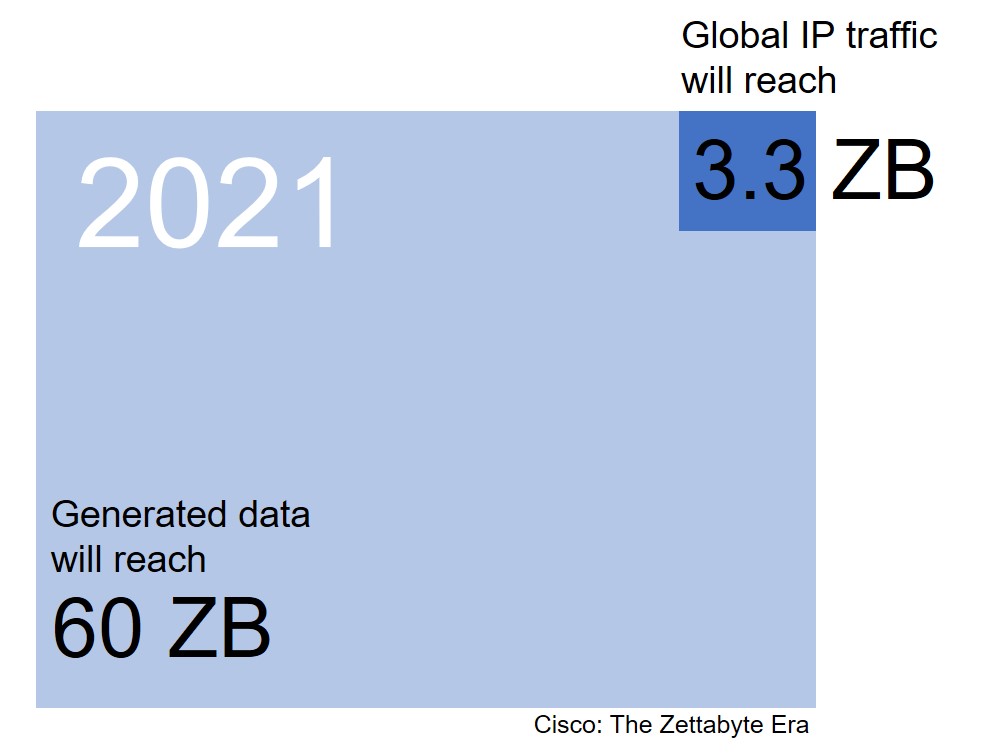 This coupling of applications to their data is also seen in a similar coupling of application services to applications. As applications move, so must their application services. This has an impact on the data path.

Architecture and operating models have evolved to accommodate a predictable data path, but that predictability is now gone. The services that make up cloud-based applications follow no prescribed interconnectivity.
Networked services must transform.
Gone is the single, well-defined data path and with it the strategic points of control at which application services have traditionally been deployed. The data path is now variable, dynamic, and distributed. There are more of them, as cloud and business adopt per-application approaches to development, deployment, and delivery. Application services can now be inserted and executed anywhere along that path.